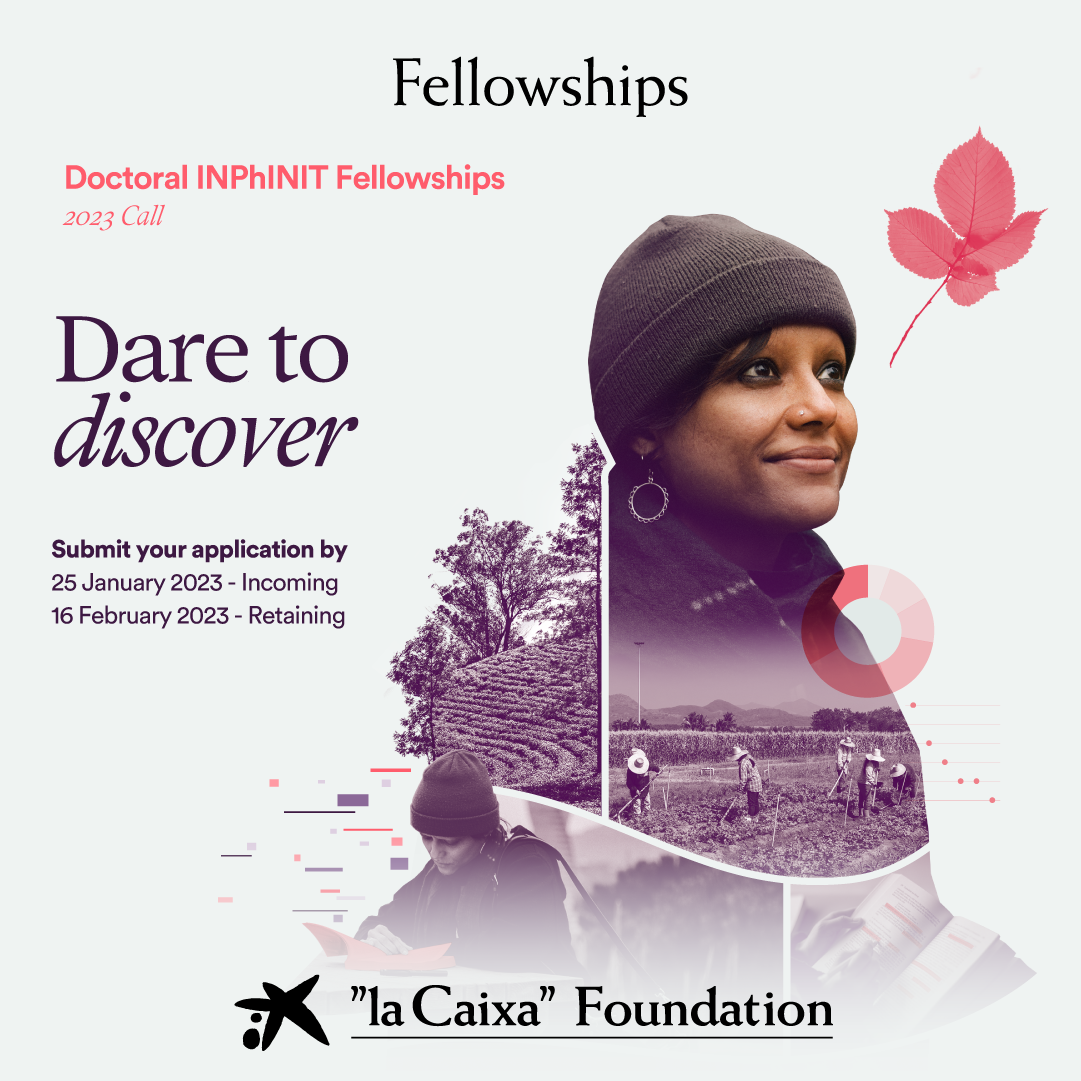 NEW JOB OPPORTUNITY
Thinking of doing a PhD?
CENSE - Center for Environmental and Sustainability Research is offering six PhD grants within the "la Caixa" Foundation's Doctoral INPhINIT Fellowships, which aims to support talented researchers of the future like you.
Thanks to this programme, you can carry out your doctorate at the best universities and research centres in Spain and Portugal.
There are two types of INPhINIT fellowship:
• Incoming: fellowships for researchers abroad to carry out a STEM
discipline PhD in Spain or Portugal.
• Retaining: fellowships for researchers to remain in Spain or Portugal and carry out a PhD in any discipline.
Submit your application by 25 January 2023 for Incoming and by 16 February 2023 for Retaining.
Click here for more information and to apply for your fellowship.