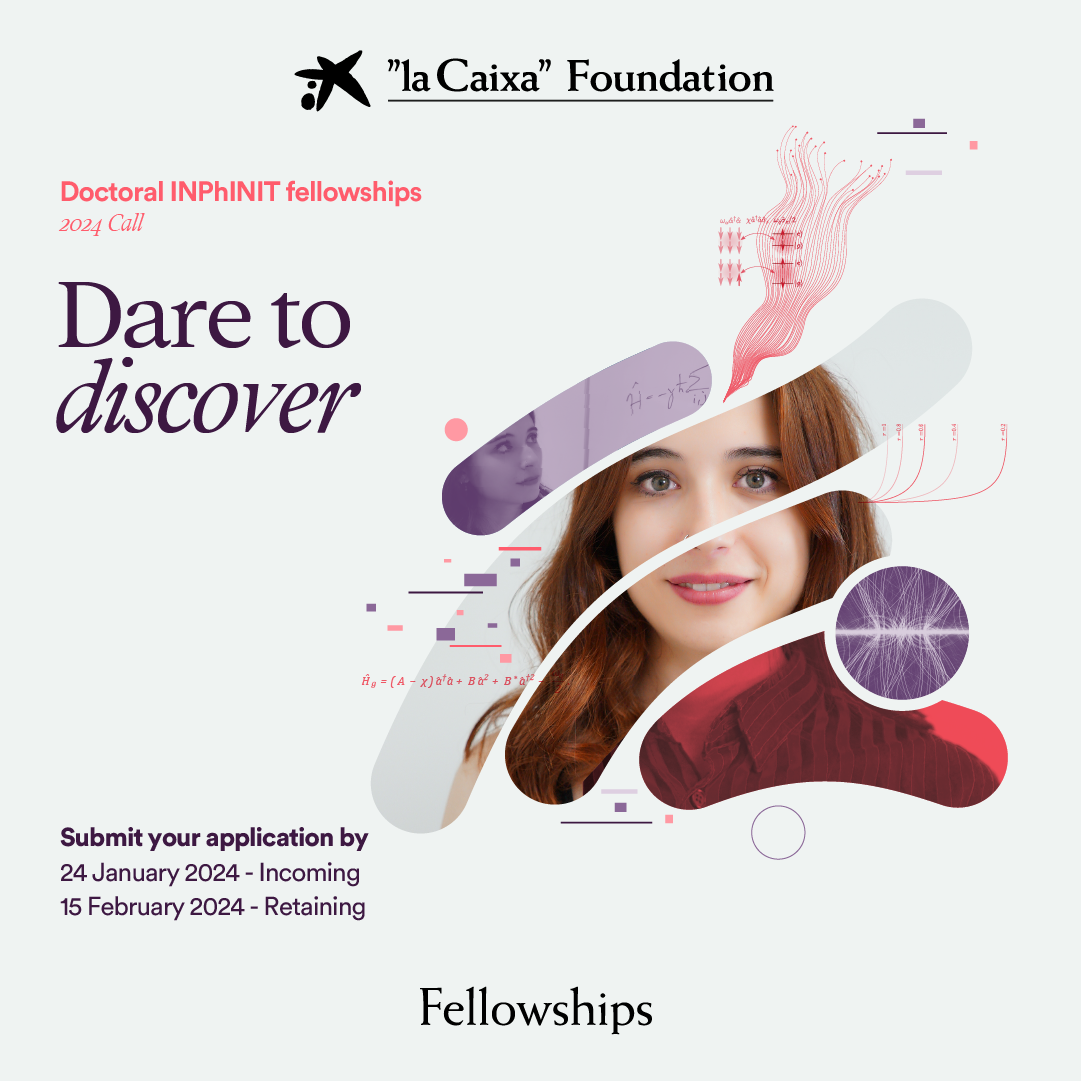 Call for applications 2024.
Thinking of doing a PhD?  If you're bold enough to plunge into the unknown, discover your own strengths and go that much further, then you're looking for a "la Caixa" Foundation doctoral INPhINIT fellowship. This programme enables you to carry out your doctorate at the best universities and research centres in Spain and Portugal.

Candidates may submit an application up to 24 January 2024 for Incoming fellowships and up to 15 February 2024 for Retaining fellowships.

In this Call, CENSE has entered six predoctoral positions accessible in the online platform via this link: https://finder.lacaixafellowships.org
Cost-Effective Robotics Solutions for Assisting People with Disabilities
Nanoadsorbents for removal of emerging compounds from wastewater
Participatory Approaches for Regenerative Development of Coastal and Estuarine Ecosystems
RINGS – Responsible, sustainable and circular energy system 
Trees and forests as long-term indicators of environmental quality using Dendrochronological techniques
Urban forests as climate change mitigation: the case of the Lisbon metropolitan area.
Click here for more information.