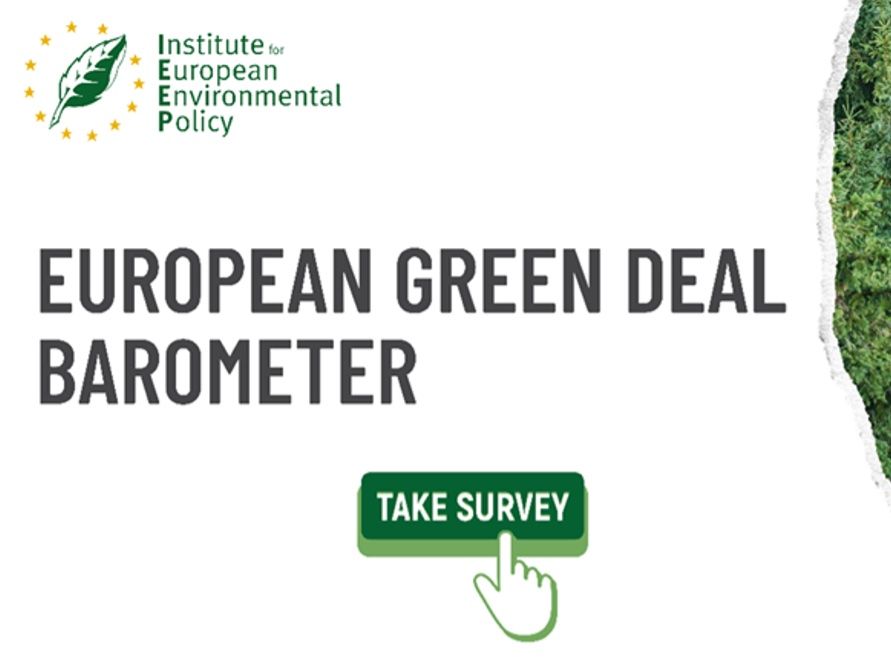 IEEP has launched the third edition of the European Green Deal Barometer.
This annual survey gathers views from sustainability experts on the European Union's progress towards implementing the European Green Deal, its constituent policies and targets, and the political trends that may impede or accelerate that process. This year, the survey will also take a closer look at the politics of implementing the Green Deal, its social provision aspects, and its impact beyond Europe. Another element of novelty is that this edition includes six case studies covering France, Czech Republic, Sweden, Spain, Hungary and Poland.
Please complete the survey here, your insights are extremely important for the final analysis. The survey is likely to take between 15-20 minutes. Your progress through the survey will be saved on the device you open it on, so it may be completed in more than one sitting. The survey will be active until the end of April, and we will present the preliminary results at the Think2030 Dialogue – Stockholm, which will take place on the 20 April 2023.  
The survey has been set up in collaboration with Savanta and contains precious contributions of sixteen survey partners from the Think2030 platform and the Think Sustainable Europe network.