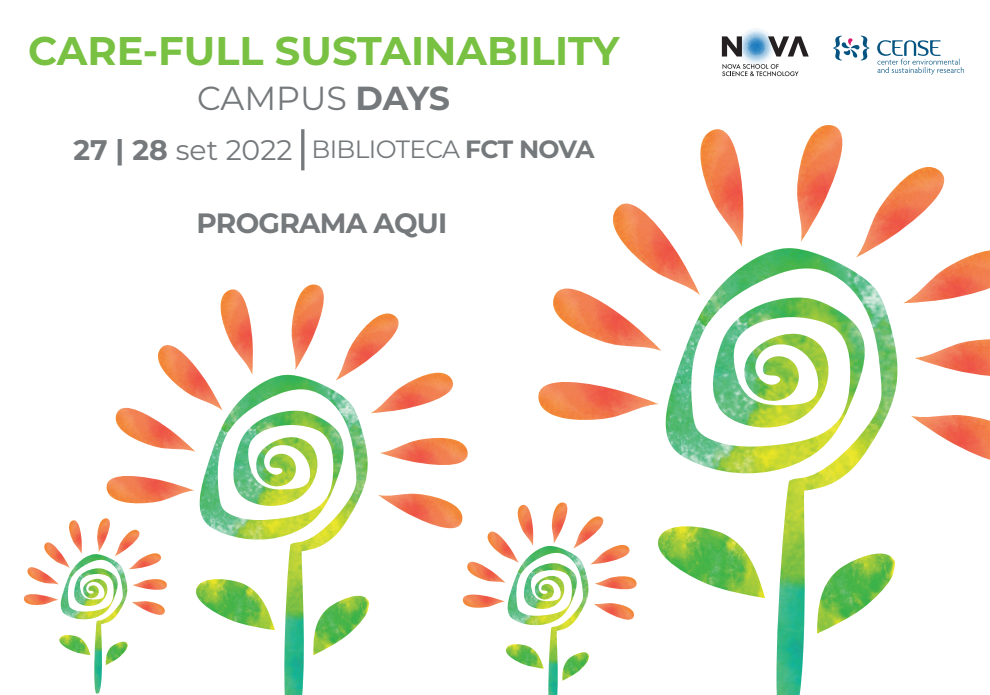 An event around sustainability and full of care!
During these days we want to promote more care for us and our well-being, and also more care for the well-being of Planet Earth!
While the Sustainable Development Goals (SDGs) offer us a roadmap of sorts towards a more sustainable future by 2030, it is becoming more apparent that without deeper transformation the goals might not be reached.
The Inner Development Goals have recently emerged as a complementary lens to accelerate the achievement of the Sustainable Development Goals and Agenda 2030. They are in line with research that has demonstrated the need to pay more attention to inner capacities as a way of dealing with the complexity of current and future challenges.
It is in this context that this event arises – 2 days dedicated to sustainability and care in and for the community of Campus Caparica to explore and reflect together: What can a sustainable campus be where we take care of ourselves and the planet equally? Read more about our motivation here.
An event for the entire FCT NOVA community and friends, promoted by CENSE and the CareLab for People & Planet project.
Subscribe here.